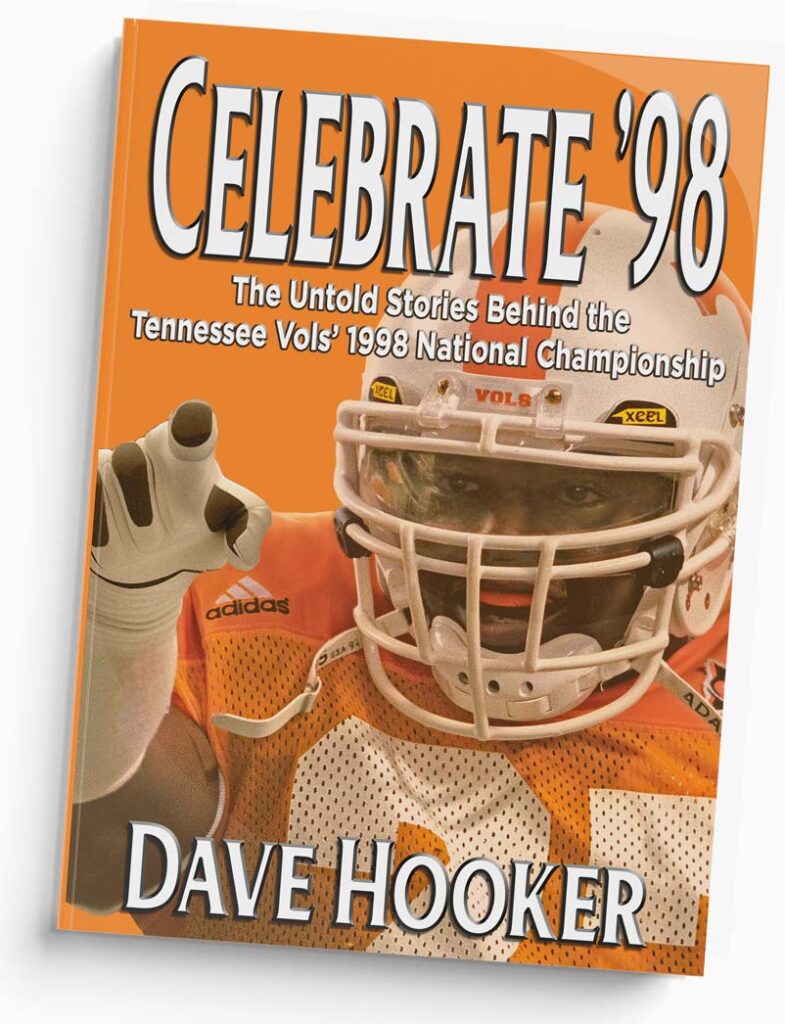 In honor of the 25th anniversary of the '98 National Championship, friend of the site and longtime Tennessee Sports media personality, Dave Hooker, has released his book, Celebrate '98, sharing untold stories behind the Vol's 1998 National Championship. Visit Dave's site to get your copy.
Celebrate '98 description:
True Tennessee fans are celebrating the 25th anniversary of the legendary 1998 Tennessee Volunteers' Championship season. With full-color photos, Dave Hooker details the transfer of power from Peyton Manning to Al Wilson, the prep and locker-room dynamics, and the challenges of a team rising above deep tragedy.

Key plays include the interception, the fumble, and a bit of trickeration. Dave analyzes the leadership, the strategies, and the players' commitment to each other as he shares what we are still learning from this team even today. Discover what happened to those heroes of the gridiron and where they are now.

Celebrate '98 is a collectors' item and a cherished gift that belongs to all fans of college football and the Tennessee Volunteers!