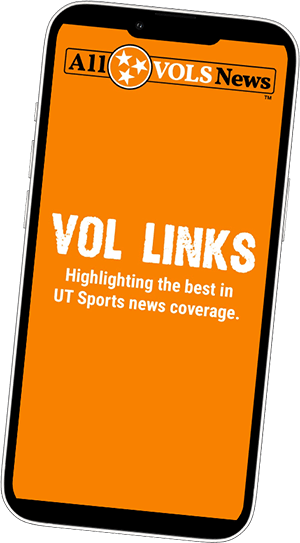 NIL domination, the basketball team's offensive woes, the passing of Bob Neyland Jr, and a retrospective on No. 2 Tennessee vs No. 1 Memphis make up this week's VOL Links.
---
The Volunteer Club plans to 'dominate' the NIL space, Co-Founder says
02/18/2023 via The NIL Deal
In case you haven't noticed, we (i.e. Tennessee fans) have an elite NIL collective, The Volunteer Club, supporting Tennessee Athletics. Others have taken notice as reported in this article from The NIL Deal.
Let's Face It. Tennessee Basketball Has Been Figured Out On Offense.
02/20/2023 via Off The Hook Sports
Caleb Calhoun of Off The Hook Sports makes the case that opposing defenses have figured out how to stop the Vols offense. After reading his article, I can't say that I disagree. That doesn't mean I've given up on this team, but I'm tempering my expectations and watching the rest of the season to see if they can introduce any offensive wrinkles to help turn things around.
Bob Neyland Jr. dead at 93
02/23/2023 via KnoxTNToday.com: Marvin West
In remembering Bob Neyland Jr. upon his passing, West recounts a story about the time Neyland Jr. got in trouble for throwing out street lights. Seems I can barely recall my father sharing this story one time. Seeing it in print brought a smile to my face.
'No Ordinary Game': An Oral History Of The Day No. 2 Tennessee Beat No. 1 Memphis
02/23/2023 via Rocky Top Insider
Ryan Schumpert pens what many have called one of the best pieces to appear on Rocky Top Insider. Must read for any Vol fan: An oral history of No. 2 Tennessee vs. No. 1 Memphis.